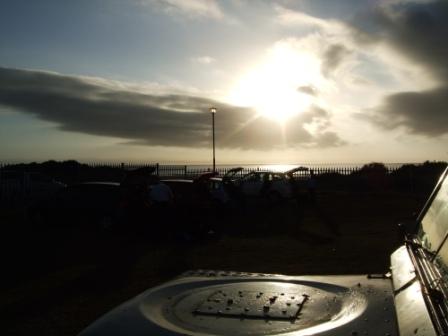 Preparations for Sunday's diving started early as we prepared for another awesome day of diving. Ocean Divers International from Port Elizabeth came to dive with us on our awesome, untouched reefs and our mission was to rename the reefs as the names I had given them were found, how should I put it, boring?
For many it was their very first Surf Launch experience and due to very calm and flat seas there wasn't a big surf break. Launches were easy and not too bumpy.
Our first launch was at 08:00 and the divers renamed Kraal to Jagged Edge Reef due to all the "teeth" and ledges it has. At 10:30 we did our second launch for the day to a site also renamed to Little Chelsea. There is a very similar reef at the Wild Side close to Port Elizabeth. Ours being much shallower than the one in PE at an average depth of 14 metres. Due to strong surge viz dropped down to 2 to 3 metres on our first dive as the sand in the gullies was being washed up, but the second dive had less sandy bottoms and viz improved a bit to about 5 metres. A big thanks to ODI and a warm welcome to all the divers who visited us.
Here are some photos: