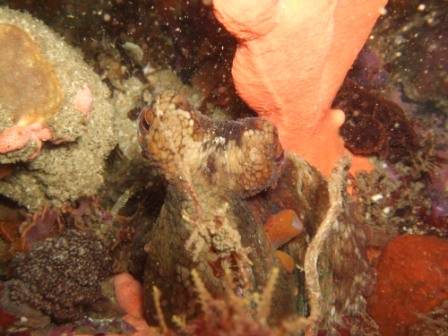 We had a full boat on Saturday morning, with some divers coming through from Port Elizabeth to test our waters. We dived Kraal and there was lots to see as always. A young octopus was very inquisitive and allowed us to get very close and we managed to get some nice photo shots.
Viz was between 5 and 10m, a bathtub 18-20 degrees warm water. There was quite a build-up of plankton in some layers with quite a bit of surge. Bottom times varied from 30 to 45 minutes.
After the dive the usual suspects were entertained (and entertaining) in the pub while fires were lit and a braai was in the making. After a few songs by "Swannie" and the guitar they had to leave and head back to PE.
Here are some photos of the dive: