Underwater Photos taken in Jeffreys Bay and St. Francis Bay
These are some of the photos taken and dive logs written mostly by myself or Jacques Alberts who operated in Jeffreys Bay under the African Waters Scuba brand for many years. We include these old photos and stories here, so that you can get an idea of what it looks like underwater in our area.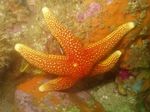 Some archived photos taken by African Waters Scuba of the sea life in Jeffreys Bay, South Africa.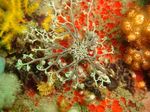 This is a small example of some of the sealife you are likely to encounter when diving with African Waters Scuba.